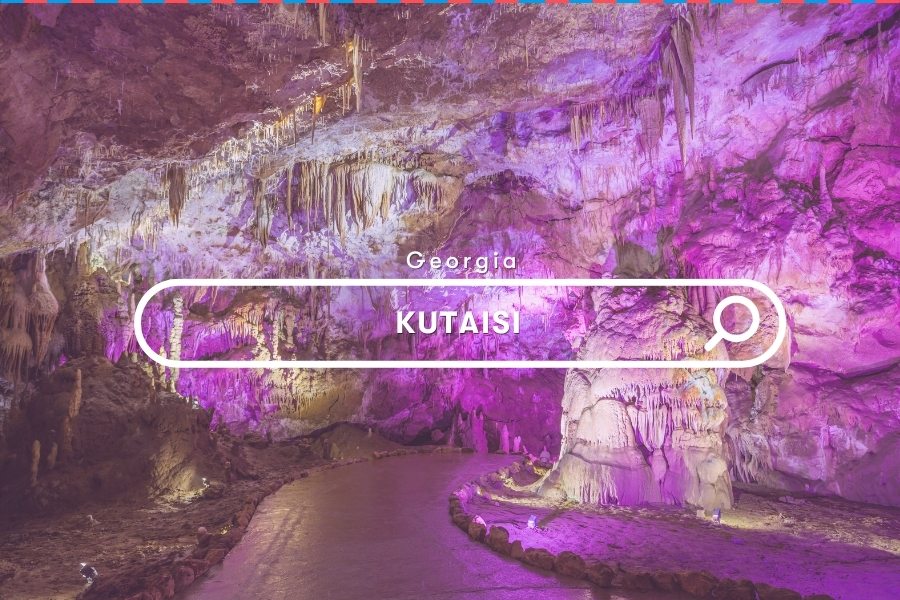 Exploring Kutaisi: Unveiling the Gems of Georgia's
Once the capital of this beautiful country, Kutaisi in Georgia has a fascinating history. Filled with architecture and beautiful nature, including the Kutaisi Botanical Gardens, we explain why the city is famous and a rising star of European tourism. A great city, let's see why you should add it to your Georgia itinerary.
What Is Kutaisi Known For?
Kutaisi, Georgia, is mostly famous for its long and intriguing history as one of the oldest continuously inhabited cities in the world. Archaeologists have even found evidence that dinosaurs once roamed the Kutaisi streets, proving its historical significance.
With the backdrop of the mighty Svaneti mountains, Kutaisi's landscape also makes it a popular destination for hiking and other excursions. Whether you want something more adventurous, to take in the spectacular nature or to get a feel of the culture,
Kutaisi's History Tells Its Unbelievable Story
Inhabited since ancient times, the city's history dates back to before Christ. It first began as Aea, the capital of the Kingdom of Colchis.
One of the most interesting historical facts about Kutaisi is its connection to the Ancient Greeks. The city is believed to have been part of the Argonauts' journey to help the Greek hero, Jason, find the Golden Fleece. Nowadays, many tours of the Georgian city include information about the Argonauts and their journey through Kutaisi.
It wasn't until the 11th century that Kulaisi lost its place as Georgia's capital to Tbilisi, but so much of its history can be found in its architecture. With churches dating back to the 12th century and two UNESCO World Heritage Sites, Kutaisi's history is certainly something to uncover.
What Is There To See In Kutaisi?
Whether you are taking a day trip from Batumi to Kutaisi or spending a city break in this beautiful city, there is plenty to see and day to make your vacation here worthwhile.
Kutaisi Botanical Gardens
Found on the bank of the River Rioni is the Kutaisi Botanical Gardens, home to hundreds of wildlife species. Once a farm garden, it dates back to the 1800s and offers a relaxing yet beautiful trail through winding trees, colourful flowers and even water features.
This is the perfect activity if you are travelling on a budget, with entry only costing approximately 25p! Keep in mind that card payments aren't accepted, so ensure you have some small change for exploring the gardens.
One of the most famous features of Kutaisi Botanical Gardens is the wedding swing, the perfect photo opportunity to capture memories of your holiday.However, the 'shrine inside a tree' is also a very unique attraction to the gardens. Here, a tiny chapel has been carved into a tree with the inside inundated with candles and pictures of Christ. Only big enough for one person, it's a must-do when wandering through Kutaisi Garden Botanical Gardens.
With intricate wooden sculptures, an amphitheatre and plenty of benches to enjoy a picnic whilst people-watching, the park is full of sights to take you away from the bustle of the city.
Monasteries & Cathedrals
With the Kutaisi history as rich as it is, it isn't surprising that there are plenty of awe-inspiring buildings to visit.
Bagrati Cathedral was built in the 11th Century and was named after the first King of Georgia. Inscriptions cover the walls, calling back to Georgian and Kutaisi History and telling stories of Bagrat and his family. Others detail the building process of the impressive cathedral.
Throughout time, it's suffered from bombings, lootings and gunfire, having to be restored on multiple occasions.
A UNESCO World Heritage Site, the Gelati Monastery is another inspiring piece of architecture in Kutaisi. One of the largest medieval Orthodox monasteries, it has also been a hub of education across its long history. A building reflecting the 'Golden Age' of Georgia, its remains are certainly something to be witnessed.
Prometheus Caves
Visiting the Prometheus Caves is like visiting a place in a fairytale. 40 metres underground the natural phenomenon allows visitors to travel through over a thousand metres of cave systems. A beautiful sight, the caves have been lit in outstanding colours, reflecting off of the dramatic stalagmites and stalactites.
Tourists can even travel through the underground rivers by boat, taking in the caves from a unique perspective. The caves are an attraction that answers why is Kutaisi famous, so you'll definitely want to visit.
A little outside Kutaisi, make your trip easier by hiring a car in Georgia.
Kutaisi Market
One of the best ways to embrace the culture of a place is by visiting the markets, and Kutaisi is no different.
Some of the best things to see in Kutaisi are the three markets, places where many locals shop and you're guaranteed to get a taste of Georgian culture.
Here, you'll find a mixture of everything, from delicious Georgian food, traditional fabrics and jewellery and even sculptures and marble!
Even if you don't purchase anything, the markets are a sight to behold and well worth wandering around, especially if you spark up a conversation with a local or two.
With plenty of beautiful places to visit, no matter what you're looking for, Kutaisi is an important location when visiting Georgia.
Visit this fascinating location and book your car with Finalrentals.